Cheap Minibus Hire In Sheffield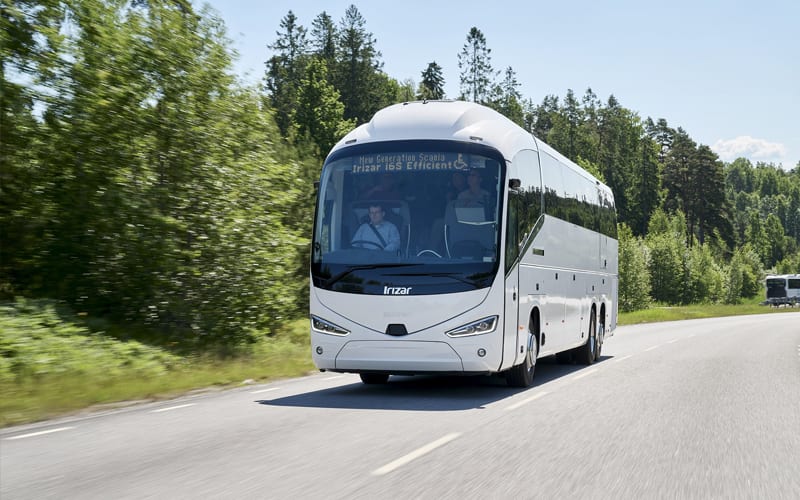 In bustling Sheffield, Global Bus Rental is a top minibus hire company. We prioritise quality, dependability, and customer satisfaction. As a trusted transport company, we offer a variety of well-maintained minibusses to meet the needs of Sheffield residents and tourists. Global Bus Rental is the minibus hire company customers choose because of our dedication to providing a smooth and enjoyable journey. Sheffield minibus hire services to balance convenience and cost. Global Bus Rental ensures punctuality, safety, and comfort for every trip, whether it's a corporate event, family outing, or group trip. Our reliable minibus hiring services make the city's cultural attractions and lively areas more accessible and enjoyable. Our trained drivers understand the importance of efficient and convenient transport in Sheffield's bustling streets. Global Bus Rental is a professional minibus rental company that prioritises customer care. Our open pricing approach and low rates make our Sheffield transport services popular with customers seeking affordable and reliable services. At Global Bus Rental, customers can rely on their Sheffield minibus hire experience will be easy and stress-free from start to finish.
Situated amongst the beautiful hills of South Yorkshire, the city of Sheffield, commonly known as the "Steel City," reveals itself as a diverse city environment that has a significant industrial legacy and a modern beauty. Sheffield, widely recognised for its historical importance as a prominent center for steel production throughout the Industrial Revolution, has undergone a transformation into a dynamic and diverse urban area that effectively integrates elements of both traditional and contemporary aspects. The enduring traces of its industrial history are evident in famous buildings such as the Kelham Island Museum, which offers visitors the opportunity to explore the city's rich heritage in steel production and observe the progression of manufacturing techniques. //www.sheffieldmuseums.org.uk/visit-us/kelham-island-museum/  In addition to its industrial origins, Sheffield possesses a vibrant cultural landscape, characterised by a diverse array of art galleries, theatres, and live music establishments. The Millennium Gallery, located centrally inside the city, exhibits a wide array of art collections that encompass many styles and themes. //www.sheffieldmuseums.org.uk/visit-us/millennium-gallery/  Simultaneously the Crucible Theatre serves as a prominent cultural institution, renowned for its hosting of exceptional performances and events of international calibre. The city's dedication to the preservation of natural spaces contributes to its attractiveness, as seen by the extensive Sheffield Botanical Gardens, which provide a serene sanctuary, and the proximity of the Peak District National Park, which offers outdoor enthusiasts an ideal environment for exploration. //www.peakdistrict.gov.uk/home  Global Bus Rental acknowledges the diverse fabric of Sheffield as it expands its offerings of minibus hiring and coach hire services to this locale. The vehicles we provide serve as a means for both residents and visitors to access and explore the diverse range of attractions that Sheffield has to offer.
Sheffield is a city that boasts an extensive number of interesting attractions that cater to a wide array of interests. The Sheffield Winter Garden, an esteemed glasshouse located centrally within the city, serves as a botanical sanctuary, exhibiting a remarkable range of plants sourced from various regions across the globe. //www.welcometosheffield.co.uk/content/attractions/sheffield-winter-garden/  The Crucible Theatre, which is closely associated with Sheffield's cultural milieu, showcases exceptional acts of international caliber, enhancing the city's repertoire of entertainment with an element of refinement. //www.sheffieldtheatres.co.uk/whats-on/crucible  Sheffield has the benefit of having a comprehensive transport network, which significantly improves its overall accessibility. Sheffield Railway Station, a prominent railway hub, provides transport services to the city, facilitating connections to numerous places throughout the United Kingdom. In terms of air transportation, the nearest airports are Sheffield Doncaster Sheffield Airport and Manchester Airport, which offer handy choices for both local and international flights. Global Bus Rental effectively integrates into Sheffield's transport system, providing dependable minibus hiring and coach hire services that enable convenient exploration of the various attractions in the area. Our services are designed to accommodate both residents and tourists, providing a convenient and effective method of transportation within the city and surrounding areas. Global Bus Rental serves as a trustworthy guide in facilitating transportation for various purposes, such as visiting cultural landmarks or commuting to the airport, thereby enabling individuals to explore and experience Sheffield's attractiveness effortlessly and with enjoyment.
Global Bus Rental offers a variety of well-maintained vehicles to satisfy the needs of Sheffield residents and visitors. We provide 8-seat minibuses that are comfortable and intimate, making them ideal for smaller parties or people who need personalised transportation. As a trusted Minibus Hire Company, we prioritise affordable, reliable vehicles. Short journeys and day trips in Sheffield are affordable with our services. Our 12-seat minibuses are ideal for large parties because of their comfort and seating capacity. Our minibuses are ideal for family outings, corporate gatherings, and Sheffield sightseeing tours. Global Bus Rental offers inexpensive Minibus Hire services with great quality, guaranteeing customers get the best value for their money. Adding space, our 16-seat minibuses maintain comfort and dependability. These minibuses are ideal for group trips, ensuring safe and comfortable transportation. Global Bus Rental prioritises customer happiness and convenience in all our Bus Rental services, including city tours and airport transfers. Combining minibus and coach features, the 24-seat Mini Coach provides flexible transportation for larger occasions. We offer cheap coach hire for business events, seminars, and group travel. Our goal is to provide affordable, high-quality transport services. Our coaches accommodate 36, 56, and 72 people, giving adequate space and a comfortable ride for large parties. Global Bus Rental prioritises modern coach amenities. This ensures reliable and efficient transport for Sheffield conferences, events, and city tours. Global Bus Rental's minibuses and coaches are Sheffield's top choice for convenient, affordable transportation. Cheap Minibus Hire and Cheap Coach Hire strengthen our services for small and large events.
Online Quote Form
Complete your journey information below: