Cheap Minibus Hire In Edinburgh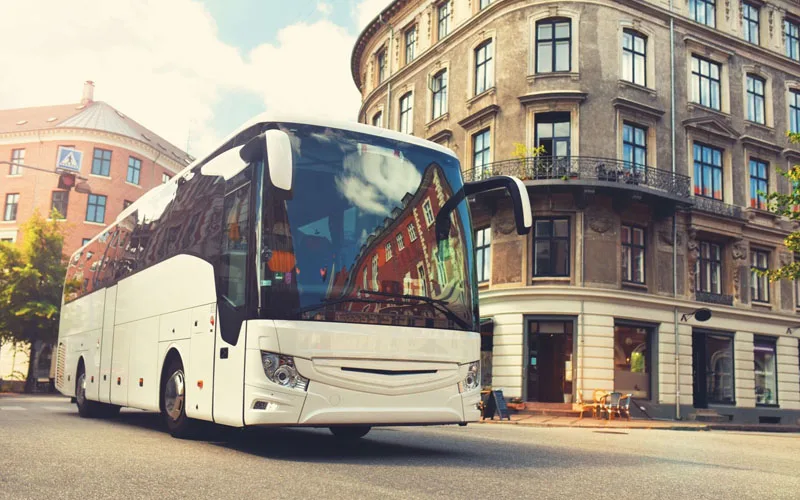 Global Bus Rental is a reliable transportation provider in the captivating city of Edinburgh, offering excellent minibus hiring services. The company is known for its commitment to reliability and customer satisfaction. Global Bus Rental, a reputable provider of Minibus Hire services, guarantees a smooth and comfortable travel experience for both local inhabitants and tourists. What are the reasons for selecting Global Bus Rental as the preferred provider for minibus hire in Edinburgh? Global Bus Rental aims to enhance the minibus hire experience by placing utmost importance on factors such as passenger comfort, timeliness, and cost-effectiveness. Our fleet of meticulously kept minibuses, featuring contemporary conveniences, offers as a means for visitors to access and explore the wide range of historical heritage, cultural sites, and breathtaking scenery of Edinburgh. However, what differentiates us from others? The dedication to achieving high standards of quality is not just a verbal assurance, but rather a continuous process that we undertake with each and every client. Upon entering our constantly maintained minibusses, individuals are immediately welcomed by a harmonious combination of luxury and refinement, guaranteeing an unforgettable experience while seeing the city of Edinburgh.
Edinburgh, set among Scotland's rolling hills, is rich in history, culture, and beauty. Edinburgh, Scotland's capital, blends mediaeval traditions with modern energy to draw tourists from around the world. Edinburgh is a city of contrasts, from the Old Town's cobblestone alleyways to the New Town's magnificent Georgian buildings. Every corner tells a story of its rich heritage. Edinburgh Castle, located on an extinct volcano, guards the city and represents centuries of Scottish history and pride. //www.edinburghcastle.scot/ Along the Royal Mile, the city's historic centre, you'll pass centuries-old buildings, attractive boutiques, and colourful street performances. The world's greatest arts festival, the Edinburgh Festival Fringe, fills the streets with performers from every genre. Edinburgh celebrates its natural beauty as well as its history. Arthur's Seat, an ancient volcano and the largest point of Holyrood Park's hills, gives panoramic views of the city and the Firth of Forth in Scotland. //www.visitscotland.com/info/see-do/holyrood-park-and-arthurs-seat-p914341  The charming Princes Street Gardens offer a peaceful respite in the city centre for locals and visitors to relax in lush greenery. While seeing the beautiful streets of Edinburgh and engaging with its rich cultural offers, Global Bus Rental ensures the smooth and pleasurable management of logistical aspects pertaining to your tour. The drivers we employ have extensive knowledge of the intricate road network and busy streets of the city. They serve as knowledgeable local guides, offering valuable information about less commonly recognised attractions and guaranteeing a relaxed experience, allowing visitors to fully immerse themselves in the discovery of Edinburgh.
With its charming mix of old and new, Edinburgh has a lot of things to see and do that will keep you interested. The famous Edinburgh Castle is a castle perched on top of Castle Rock. Its royal past and wide views of the city take you back in time. As you walk down the Royal Mile, you'll see a mix of medieval and Georgian buildings. This will lead you to the Grass market area, which is a mix of old-fashioned charm and modern energy. //www.edinburghcastle.scot/  The Edinburgh Festival Fringe is the city's artistic heartbeat. It brings in artists and art lovers from all over the world, turning every corner into a stage and the streets into a lively show. When it comes to travel, Edinburgh has a lot of links that are easy to get to. The largest airport for both domestic and international flights is Edinburgh Airport, which is just west of the city center. The Edinburgh Trams and vast bus network make getting around the city easy, making it possible to easily reach all of its districts and attractions. As a trusted minibus rental service, Global Bus Rental fits right into this network. Their services connect all of Edinburgh's attractions, making every trip quick and easy. Our travel services make it easier to see all of Edinburgh, from the historic Castle to the lively Fringe Festival, so you don't miss one of the city's exciting events.
Global Bus Rental is pleased to offer a variety of minibus rental vehicles designed to fulfil the demands of all Edinburgh residents. For smaller parties or unique city tours, airport transfers, or special events, our 8-seat minibuses are comfortable and private. As a leading Minibus Hire Company, we prioritise client satisfaction by making travel reasonable, easy, and fun with our Cheap Minibus Hire alternatives.As you grow, our 12-seat vans offer the right balance of space and comfort for family outings, business functions, and group tours of Edinburgh. Global Bus Rental understands the importance of reliable, inexpensive transportation. Our minibuses provide comfort and quickness, not just transportation. Our 16-seat minibuses provide additional space and a comfortable ride. These minibuses are ideal for larger groups visiting Edinburgh's landmarks, cultural events, and scenic routes. Global Bus Rental ensures every trip is professional, on time, and exceeds client expectations as part of our entire range of Bus Rental services. Our 24-seat Mini Coach is ideal for business events, workshops, and group travel since it combines minibus and coach features. Global Bus Rental provides economical coach hire in Edinburgh without compromising quality, ensuring safe and enjoyable travel. Our 36-, 56-, and 72-seat coaches are big, comfortable, and include modern features to improve group travel. Global Bus Rental is the go-to coach hire company for conferences, events, and city visits, offering transport and a better travel experience. Our Cheap Coach Hire commitment ensures quality and affordability. This makes Global Bus Rental the greatest alternative for easy and economical transportation in Edinburgh's attractive city.
Online Quote Form
Complete your journey information below: