Cheap Minibus Hire In Cardiff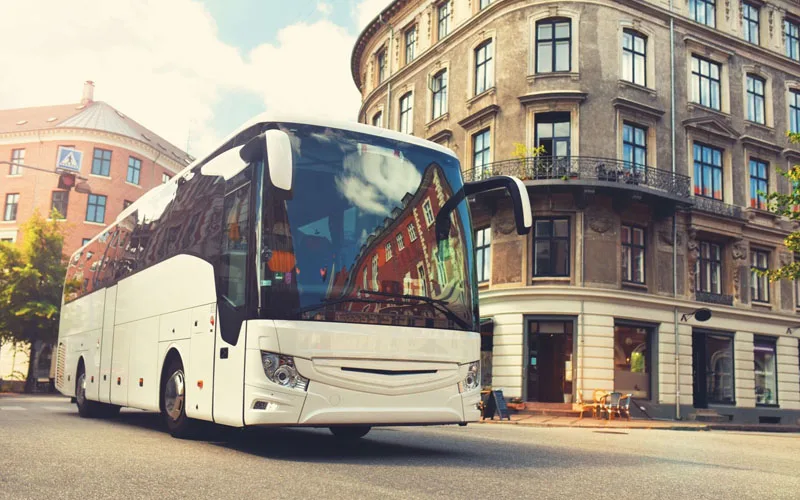 Global Bus Rental is the best company in Cardiff for renting minibuses that are reliable and quick, and they can meet all their customers' transportation needs. Our dedication to greatness and customer satisfaction will always be there for you, making sure that your trip goes smoothly and comfortably. With several well-kept minibuses, Global Bus Rental makes travelling in and around Cardiff easy, whether you're just going to a nearby attraction or taking a longer trip. Our services can be modified to meet the needs of all kinds of people, whether they are travelling for business, for fun, or for a group event. We put safety, on-time arrival, and comfort first, so every trip you take with us is more than just a trip; it's an experience you'll never forget. We put the safety and happiness of our customers above all else, making sure that their minibus hire experience is better than they expected in every way. Second, our promise to keep our prices low without lowering the standard of our service makes us a popular choice. We know how important it is to find cheap ways to travel without losing comfort or dependability.
Cardiff is the main city of Wales. It is on the south coast of the country and is full of history, culture, and modern energy. Cardiff is known for its rich history and wide range of attractions. It combines mediaeval charm with modern energy in a way that makes the city experience interesting for both residents and tourists. The city's impressive castle, which shows its mediaeval roots, is at the centre of Cardiff. With its tall walls and Norman keep, Cardiff Castle in the city centre tells stories of times long ago. //www.cardiffcastle.com/ As you walk through Bute Park, which is next to the castle, you can escape to a peaceful place that is a nice change from the busy city. Along the river, Taff runs the park, which has beautiful views and is a great place for quiet picnics or long walks. //bute-park.com/ The Principality Stadium is the centre of the city's sports scene. It's a huge venue that hosts rugby matches and other big events, giving the city a noticeable energy on game days. Cardiff is passionate about sports in more ways than just rugby. //www.principalitystadium.wales/ The Cardiff City Stadium hosts football games, and Sophia Gardens hosts cricket matches. Cardiff is a city that embraces both its historical roots and its modern identity. The warm Welsh hospitality makes sure that every guest experiences the city's unique mix of tradition and progress. As a company that wants to make travel easy and fun, Global Bus Rental is the right company to help you see the beautiful city of Cardiff.
Cardiff Castle is one of the city's main attractions. It is a beautiful work of architecture with a lot of history that gives tourists a look into the city's past. The National Museum Cardiff is another hidden gem. It has amazing art collections and shows that history and art lovers will both enjoy. Bute Park is a peaceful escape in the city for people who want to get a taste of nature. It has lots of trees and beautiful views that are great for taking long walks. Cardiff is easy for travellers to get to because it is connected to many public transport systems. The city has good transport links, like a well-organized bus and train network, which makes it easy to get around Cardiff and beyond. Cardiff Central Station is where most of the trains in the city go to and from other places in the UK. Also, the Cardiff Airport is conveniently located not far from the city centre, making it easy for visitors from both inside and outside of Wales to get there by air. Cardiff is also close to other big towns and attractions in the UK, like Swansea and the beautiful coastline of South Wales. This makes it a great place to start exploring places outside of the UK. Overall, Global Bus Rental knows how important these transport links are and offers services that meet the needs of tourists visiting Cardiff and the nearby areas. Our van rental services make sure that our customers have a smooth ride, whether they are coming from Cardiff Airport or wanting to see the city's sights. This makes every trip easy and fun for them.
Global Bus Rental has a wide selection of well-maintained Cardiff minibuses for every travel need. Flexible alternatives in our fleet offer comfort, safety, and affordability. The 8 Seat Minibus is suitable for smaller groups, combining comfort and closeness. This minibus offers a comfortable and quiet ride around Cardiff's streets for family outings, business meetings, and city tours. For larger family gatherings or group activities, our 12 12-seat minibus has spacious interiors and versatility. This minibus is ideal for individuals who want extra space while still being compact and efficient. With more space, the 16 16-seat minibus is ideal for larger groups visiting Cardiff. Its pleasant ride and vast size make it ideal for group trips, events, and other occasions that require extra passenger space. Global Bus Rental's 24-seat Mini Coach combines minibus mobility with coach capacity. This vehicle offers minibus comfort and a bigger seating capacity, making it ideal for business events, workshops, and group travel. Our 36, 56 and 72 Seat Coaches provide comfy, high-quality transportation for larger parties. Modern features make these coaches ideal for Cardiff conferences, events, and city excursions. Global Bus Rental, a prominent minibus and coach hire company, prioritises cost without sacrificing quality. Our Cheap Minibus Hire and Cheap Coach Hire make exploring Cardiff's bustling cityscape easy and affordable. Global Bus Rental is Cardiff's top choice for reliable and inexpensive transport services, whether you're renting a minibus or a coach.
Online Quote Form
Complete your journey information below: